This afternoon a group of us from the honors program went on a hike. We had a nice time even though it was really cold. The view was spectacular from the top of the mountain; quite nice.
Tonight my brother-in-law (Tony) and his friend Pablo came over to hang out. They were telling us about the conference they had gone to and also about the human flesh (Body Worlds) display in Philly that stirs so many heated debates. I think it is awesome that they use the cadavers for the common people to appreciate. It's not like they killed the people to inflate their veins with plastic, they probably just donated their bodies to science after they died. Who cares what happens to your body after you are no longer in it?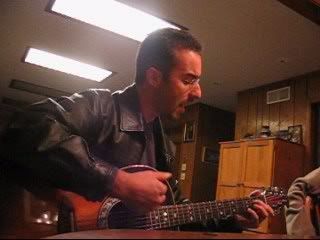 Anyway, then my dad made poor Pablo sing and play his guitar for us which was absolutely wonderful. He played us some songs that he had composed himself.