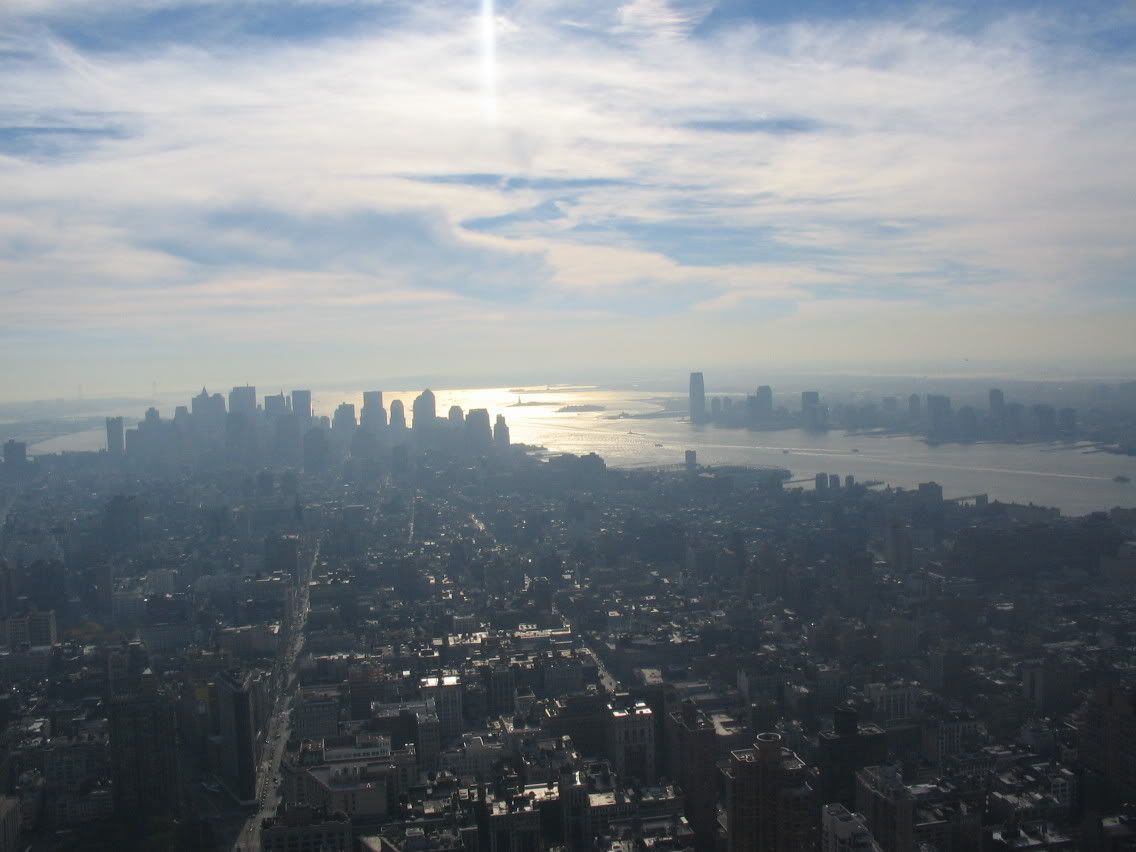 Forever, again, and I have not posted. This week has been double trouble, super dooper busy. I still will continue on with NY details that I haven't given yet. I will neglect to tell you about my week becasue there is so much that I wouldn't even know where to begin.
So in NY, we went up the Empire State Building and the view was spectacular 86 floor up! (even devoid of fog) While there we also did a simulated skyline tour of the city in one of those rollar coaster like seats that jerk you around in front of an Imax screen. That was interesting.
Probably my favorite part; we visited MoMa (Museum of Modern Art) and I was utterly shocked at how many masterpieces that museum houses. There are countless Picasso's; paintings by Mondrian, Van Gogh, Chagal, Warhal, and every other great modern artist there is. Please excuse my spelling, I'm too lazy to look them up.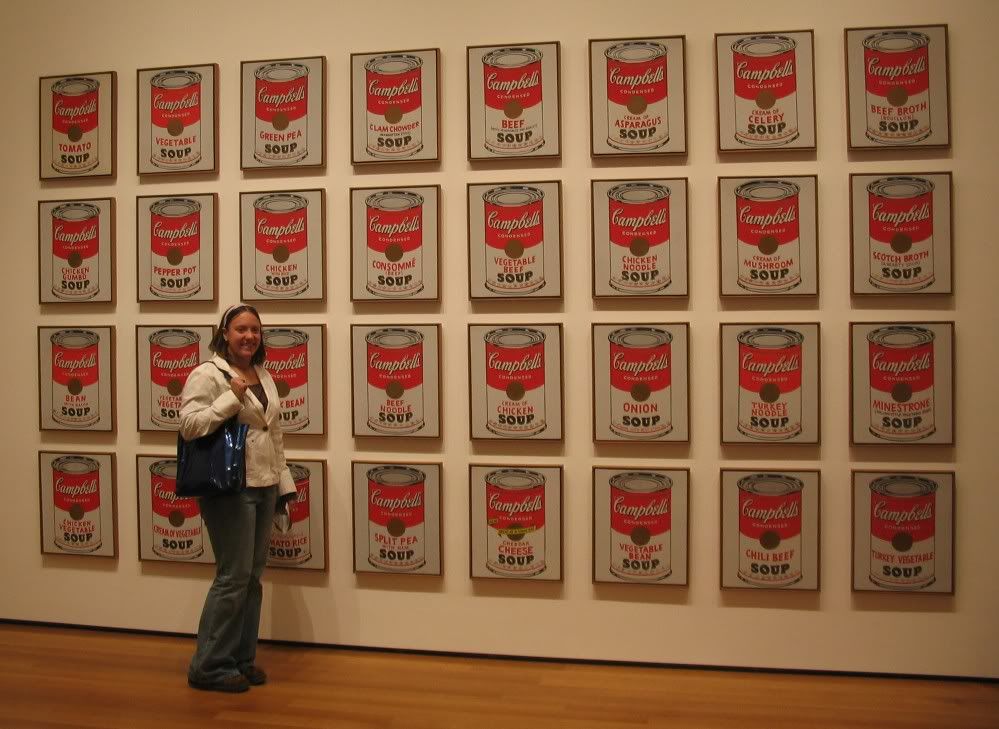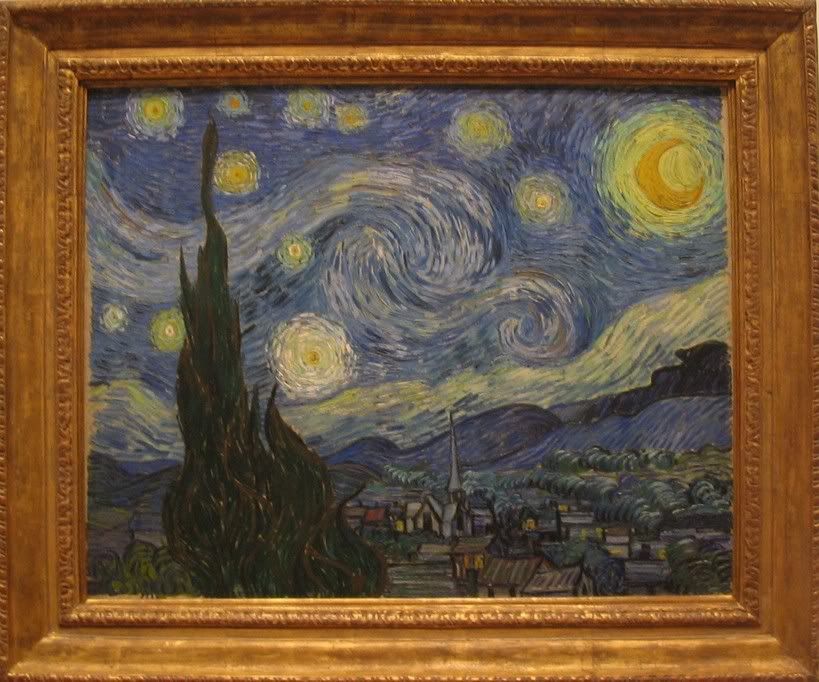 We at two different nice little restaurants in Manhattan. The one we at in the second night offered us their special so I decided to be adventerous and order the quail. (I suppose I have a fascination with strange meats) Perhaps I should have asked the price first. I ended up eating 30 bucks worth of a tiny strange little bird that actually just tasted like chicken.
Today my visa came in the mail, so the NY trip was indeed successful. Whoopi.