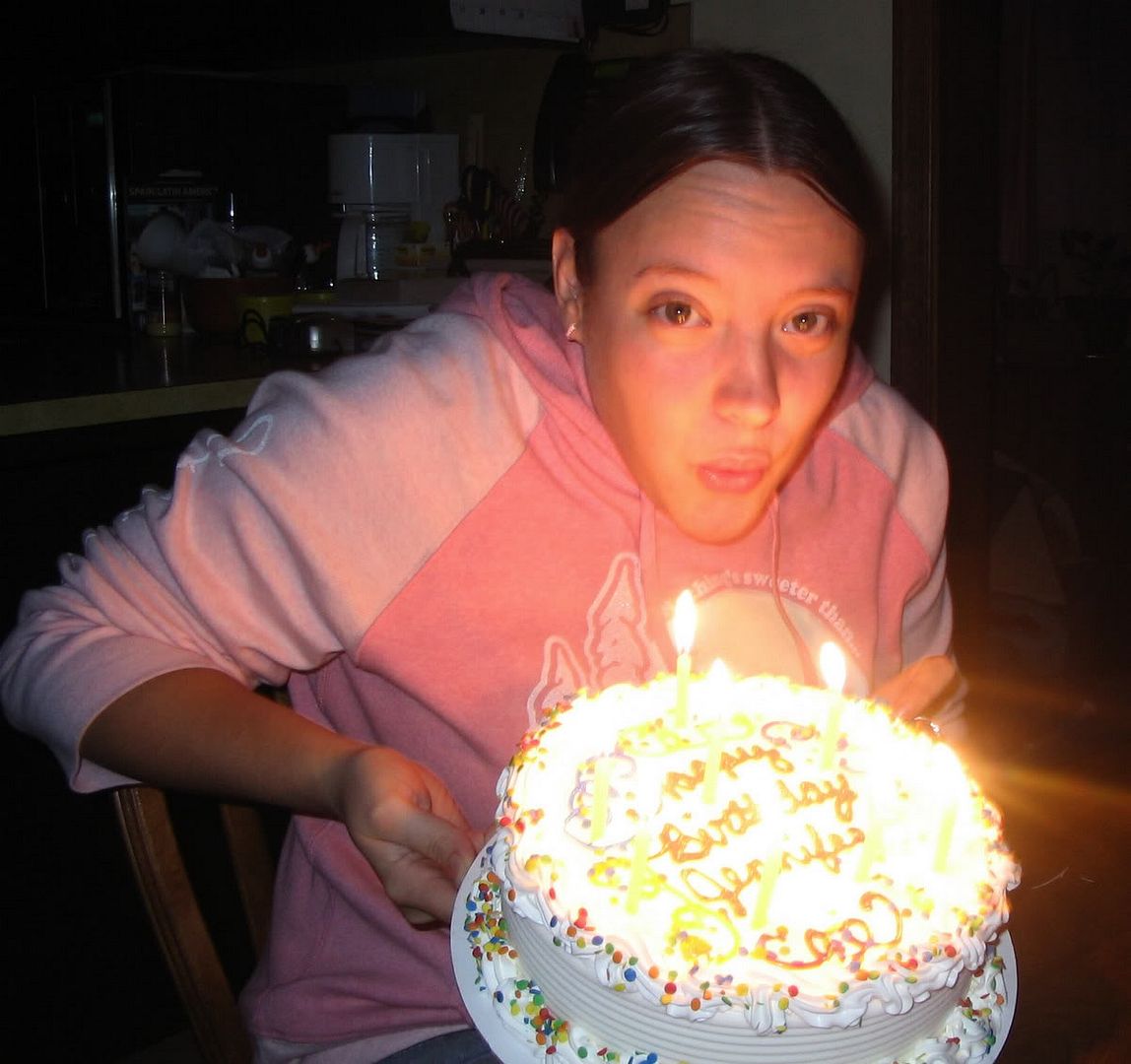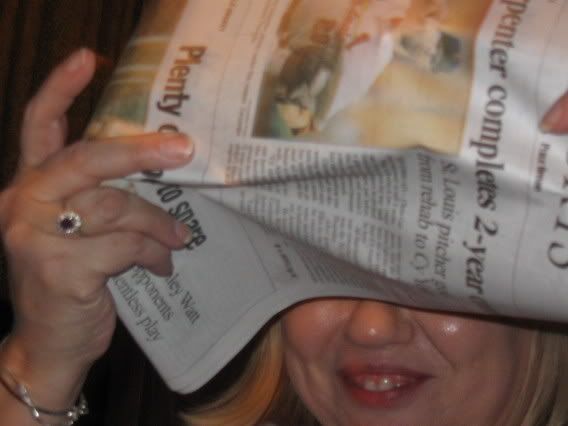 Yesterday at Jazzman's Emily and Tami gave me lovely birthday presents. Awwww, isn't that sweet? It made me happy.
Then at night my family and I went out for Chinese food and then had ice cream birthday cake. MMMMMMM
The other pic is my mom not wanting to get her picture taken. Ah ha ha, I love it, it is just too perfect.