We had lots of fun in NYC. Sure, it was cold and the subway was closed down, and we had a few bad things happen, but for the most part our trip was successful. Everything started out fine, the traffic wasn't as bad as we had expected, but after I got off the bus, the door closed and Tami and Emily kept going. My life flashed before my eyes as I figured I had been abandoned in New York City, left to fend only for myself. Fortunately they stopped again and we met back together.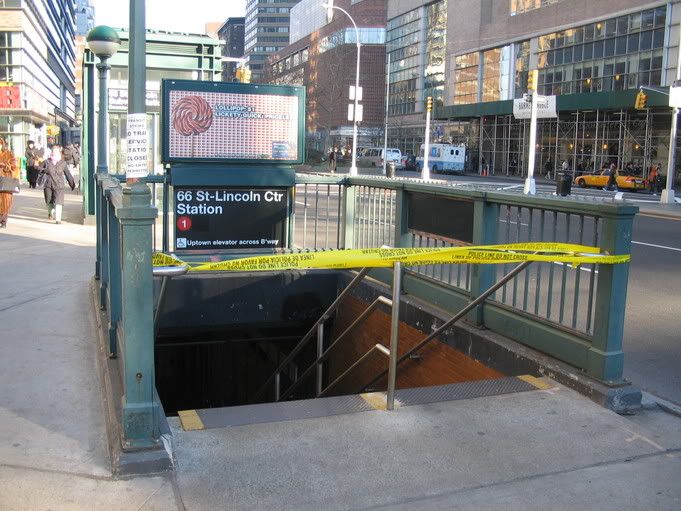 First we got standby tickets for the View because they are giving out Christmas presents to audience members, but they ended up turning away even ticket holders. Next we walked around, got Starbucks, ate at Rachael's, went to Macy's, and tried to get tickets to Letterman. Little did we know that they interview you when you sign up for them.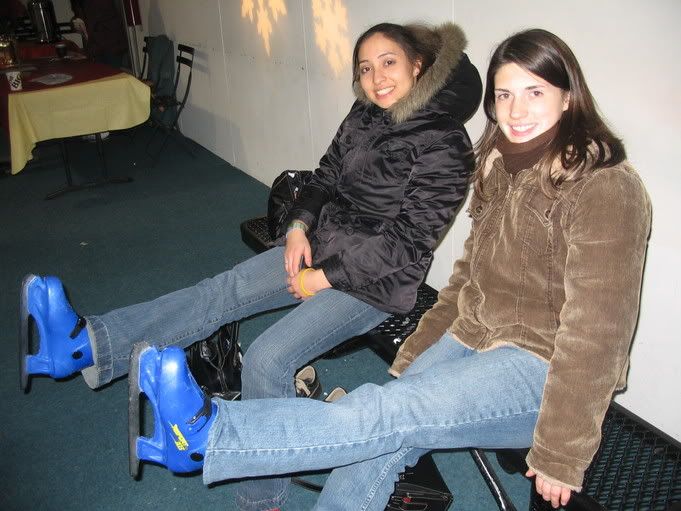 They asked how often we watched the show, so we lied and said a lot, of course, but then they wanted to know what our favorite bits were, and we morons just sat there like lumps on a log, looking at each other. Needless to say, we didn't get those tickets, lol. Finally we made our way to Rockefeller Plaza to look at the Christmas tree and NBC studios to go to Conan!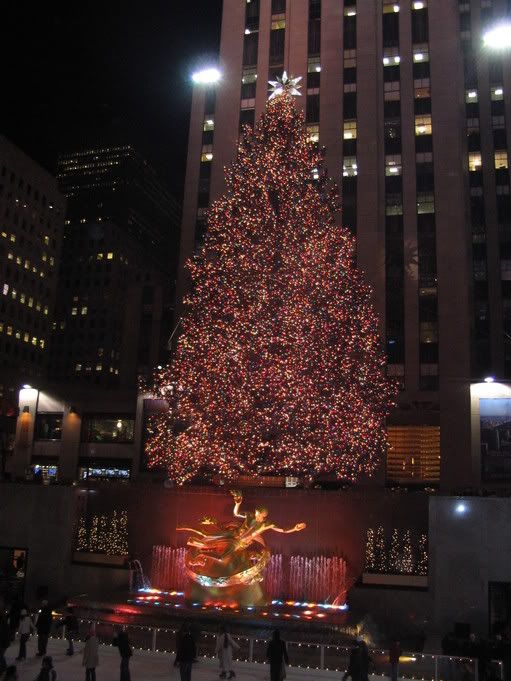 They threw us free t-shirts so that made us happy. We had very good seats to watch the show, but I was a little disappointed with the stage. It is so grand, and seemingly large on TV, but kind of small and crappy in person. Conan is really skinny and tall, but he seems like a very cool guy. Tami had the lucky red mark on her chair so she had to crawl out of her seat while a member of their staff sat between Emily and me. So the side of my face made it onto TV, how exciting! After Conan, we went ice skating in Bryant Park which was a nice outdoor rink. That was definitely fun.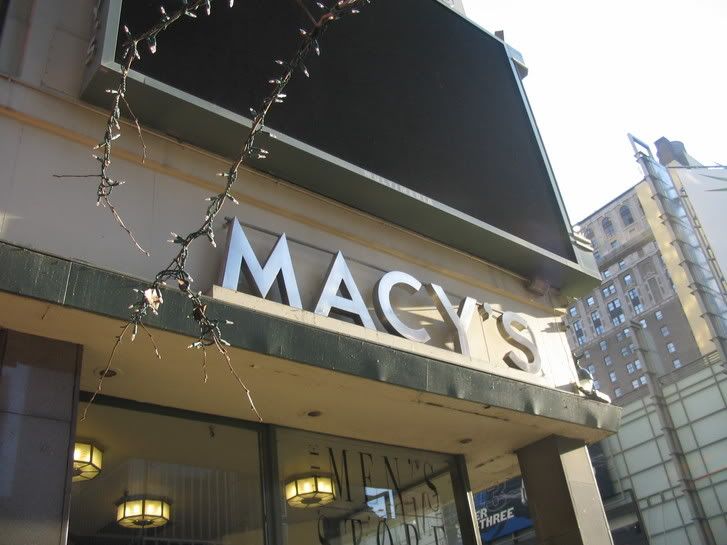 Then we made our way to a comedy show, but after walking 20 blocks we decided we had hit a bit more of shady area and decided not to go any farther for fear of our well-being.
Then it was time to go home but at the restaurant I had put the directions down on the table and apparently the waiter had taken them away with the plates. Soooo, we had no directions on how to get home!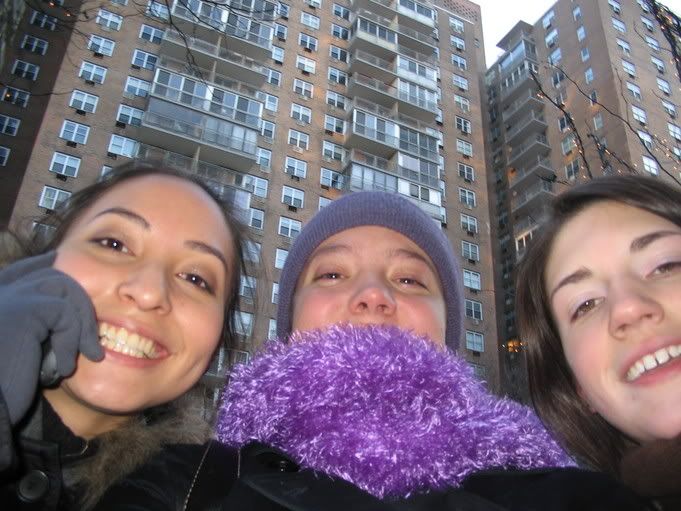 Obviously we took the NJ turnpike south but after never finding a place to turn onto I-78, we stopped at a service center and asked 'Joe' for directions. We had to go way out of our way north to get back to Pennsylvania, believe it or not. And after napping at a Wendy's we finally made it home!! I'm glad we decided to go even despite the strike. Fun, fun.