Last Saturday Emily and Tami came over to my house to cook and watch
Dear F
rankie with *sigh* Gerard Butler. We had fun fun.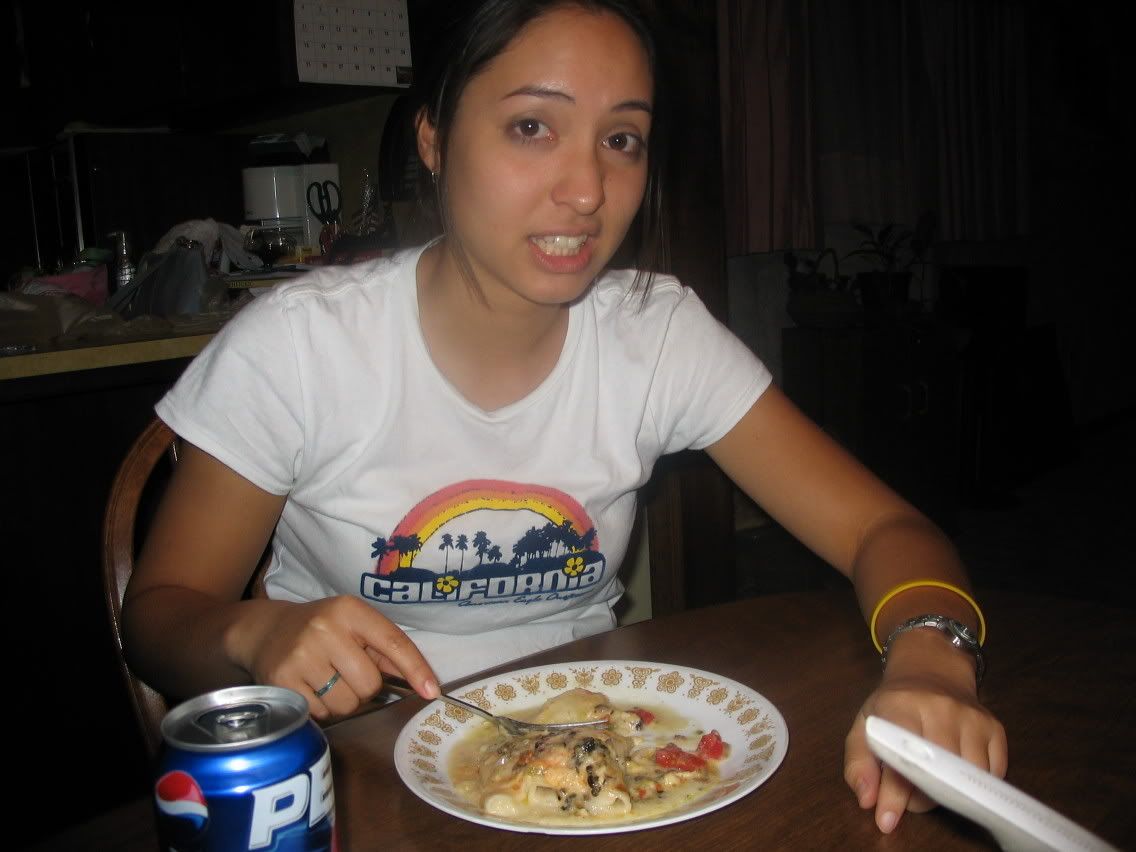 So Tami played with the big long knife, ahh, a little scary
I took the enchiladas out the oven with the handy ove glove
Emily doesn't seem to be enjoying the enchilada goodness.
It took us a lot longer than we thought it would to make the enchiladas, or we would have started sooner. Part of the problem could have been that I told Em and Tam that I had turned the oven on, but on checking it later, we realized I had not. Whoopsies. Also Emily took forever to chop up the chicken, leaving giant chunks of fat on it that I had to pick out, and Tami had apparently never boiled water to make fake chicken broth before, although she's around chickens everyday!!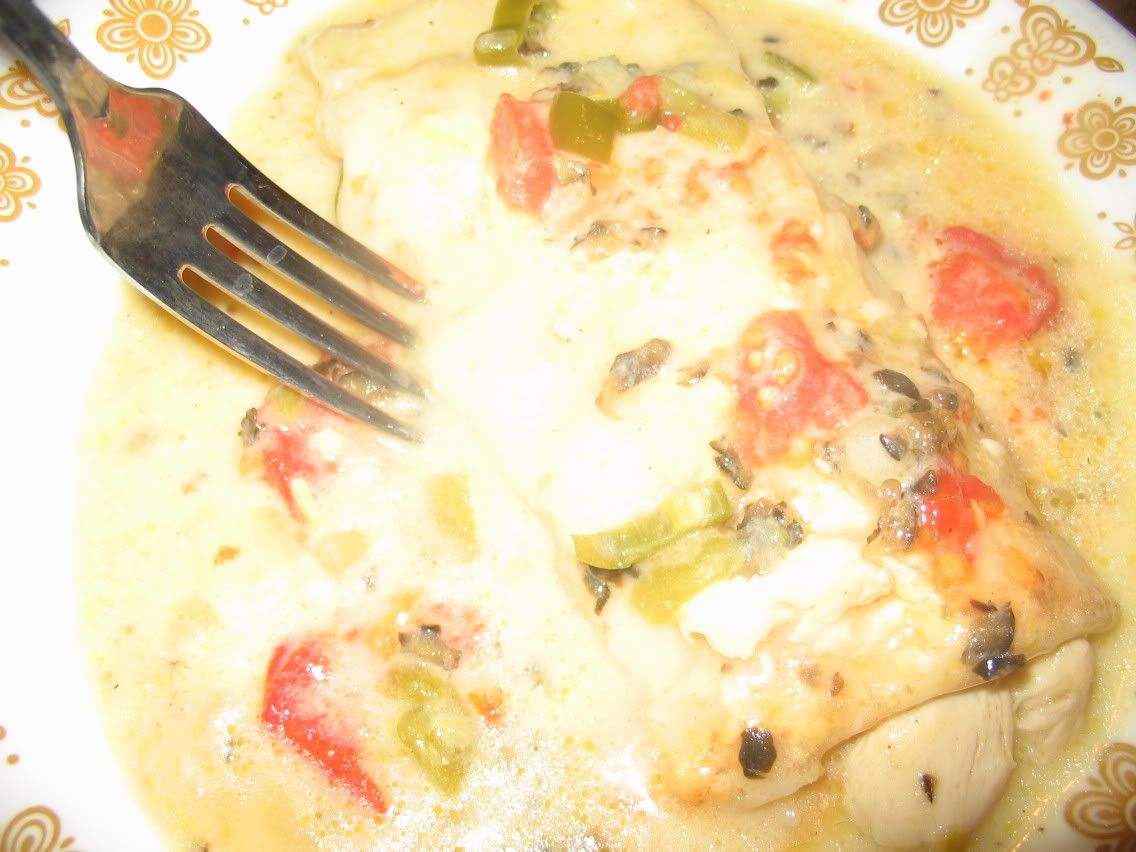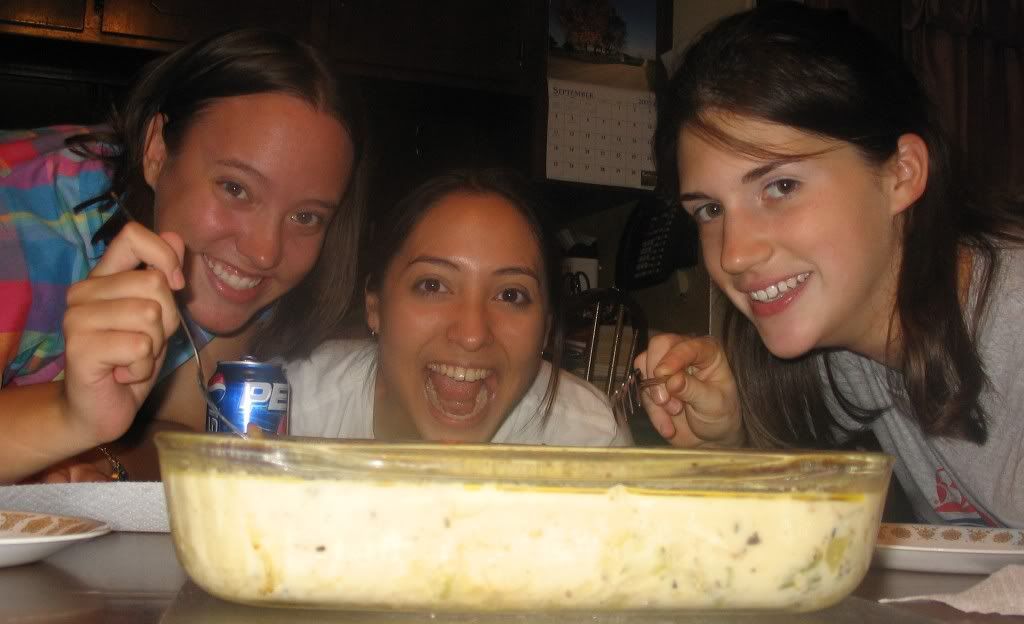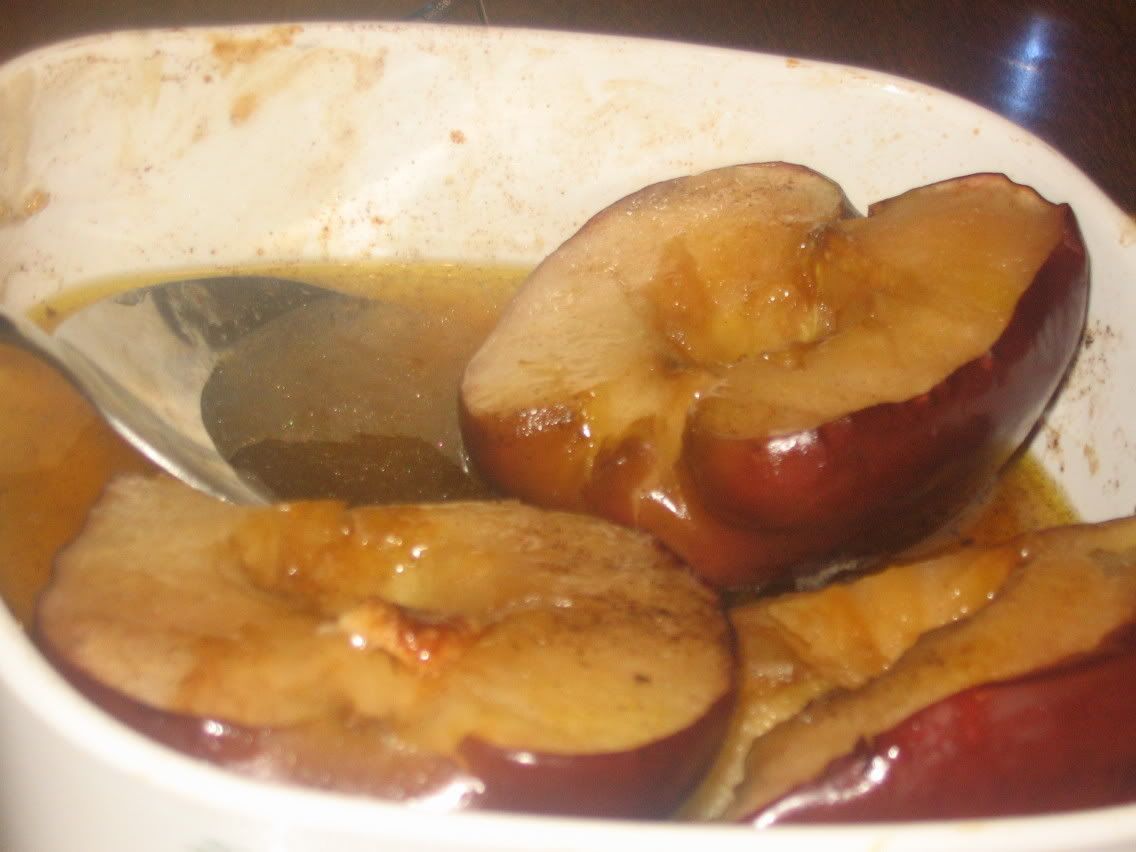 Even if the enchiladas didn't turn out so great, at least the baked apples turned out well. Learning your friends how to cook takes a lot of work!