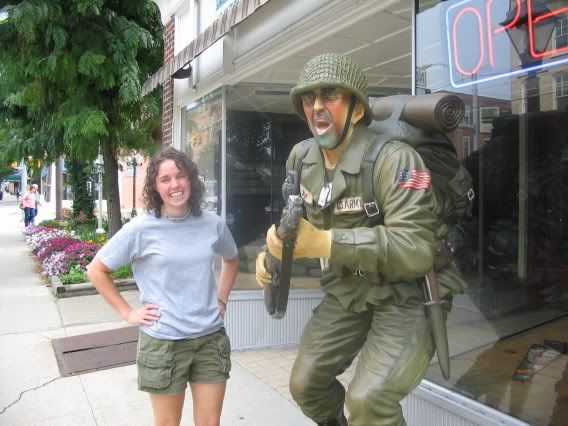 Emily W. is leaving for Lock Haven tommorrow so we ate lunch at the new Wendys today. Then we walked through town and I made her pose with the creepy plastic army guy that stands in front of the war store or whatever.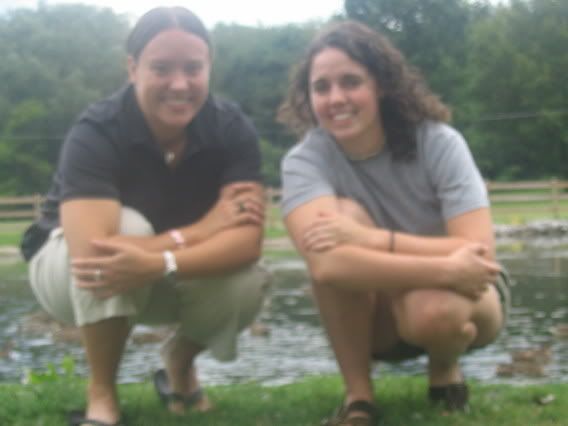 She was worried that all the townies would see us, and make fun of us because we looked like tourists.
Then we waded in that little creek that runs past the library and it was cold it numbed our little toesies! That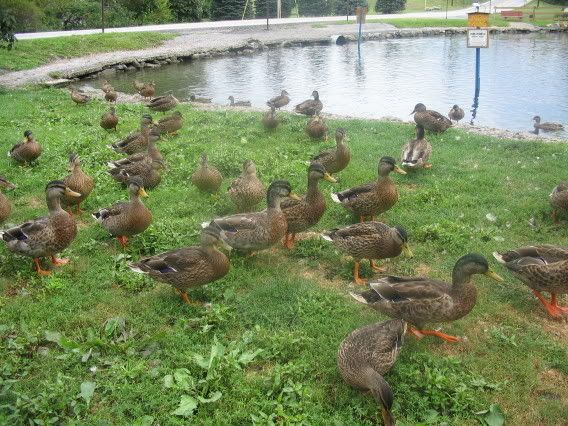 made us think of water, and water made us think of ducks, so we went to the duck pond next to look at the ducks and that is it (Those of you who are from Shippensburg). We had a nice afternoon, then I had blah day at work following since I covered someone else's shift.